Tara is in 5th grade. This year, she is able to take band. She is playing the Alto Sax. She is borrowing her instrument from her cousin Amy. This Saxophone used to be her uncle's, grandfathers. Her teacher told her that it is in excellent condition.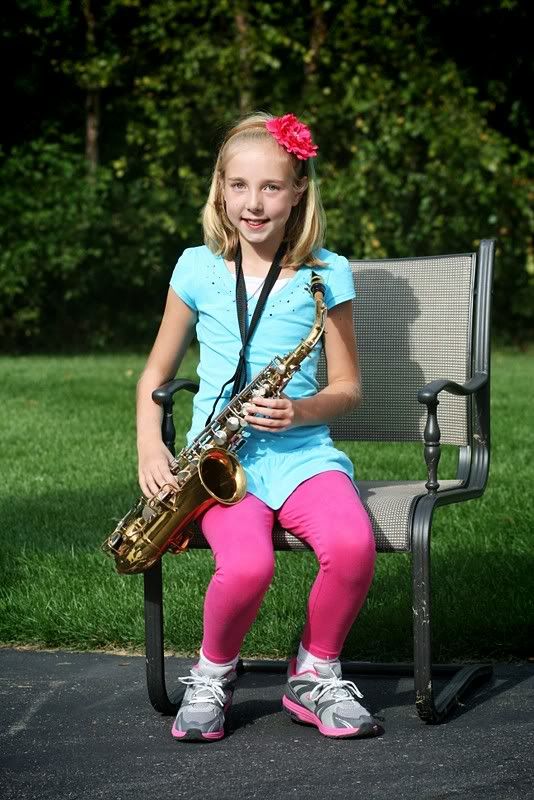 When she got home from school, she could hardly wait to assemble it and show Madeline and I how she plays.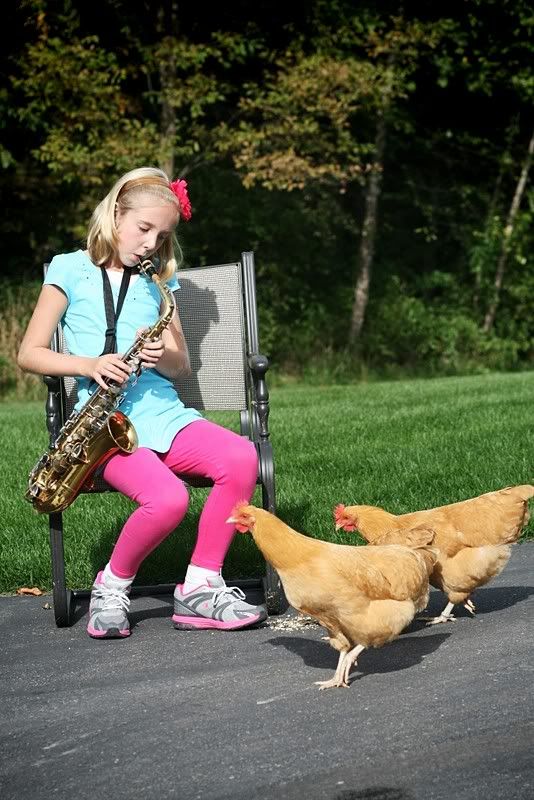 Of course, the Henny's were curious about the. . .ummm. . .very loud "noises" coming from Tara.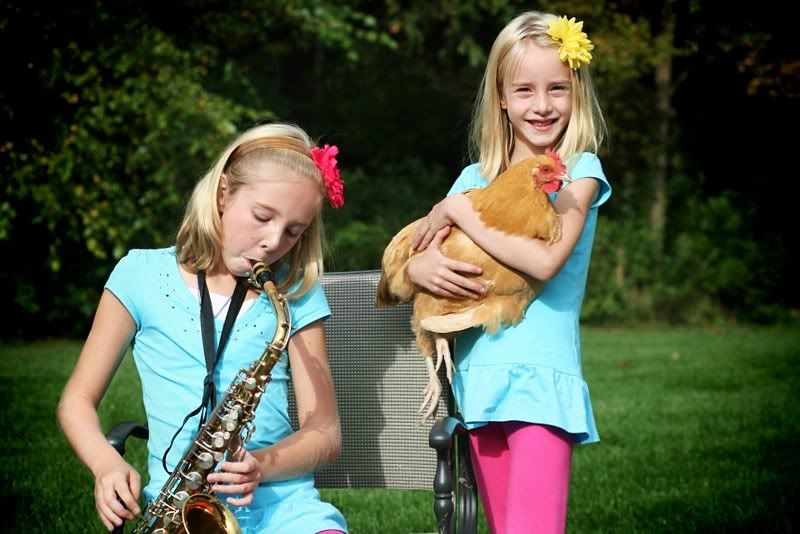 So without further adieu, here is Tara with her first Alto Sax solo. . .
Even Caspian liked the way she played.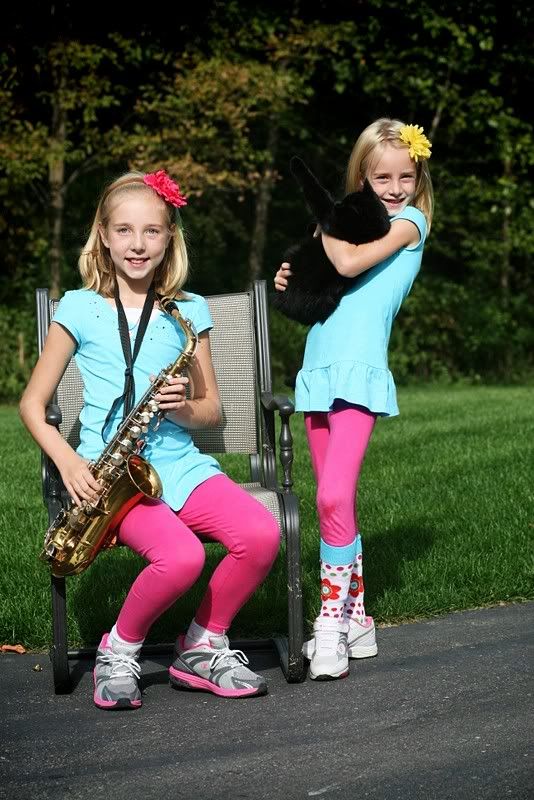 Don't ya just love Madeline's style? Gotta love the socks!
It'll be so fun watching Tara learn to play this awesome instrument!!