Aside from being an easy cheap meal, and the fact that it offers freezable leftovers, my family LOVES how I make it. And guess who else loves it. . .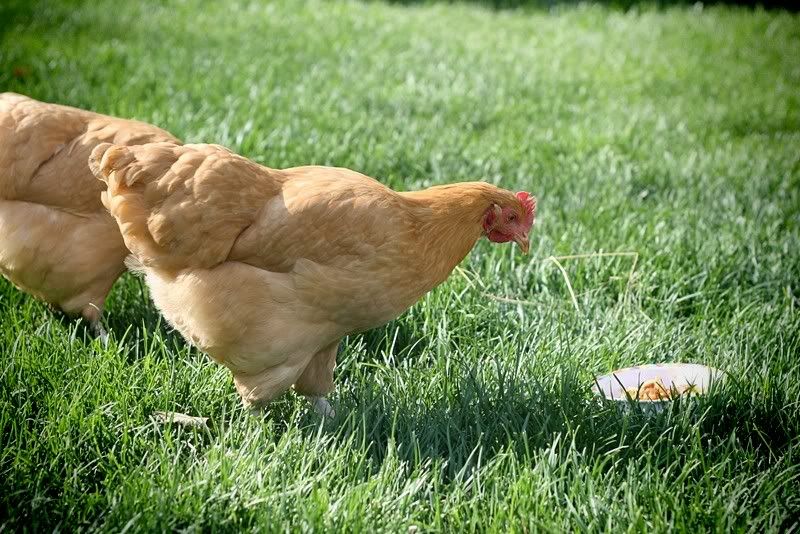 "What's that mama?" Yes, they think I'm the mama hen. "It's okay Henny Penny's, give it a try, It's spaghetti."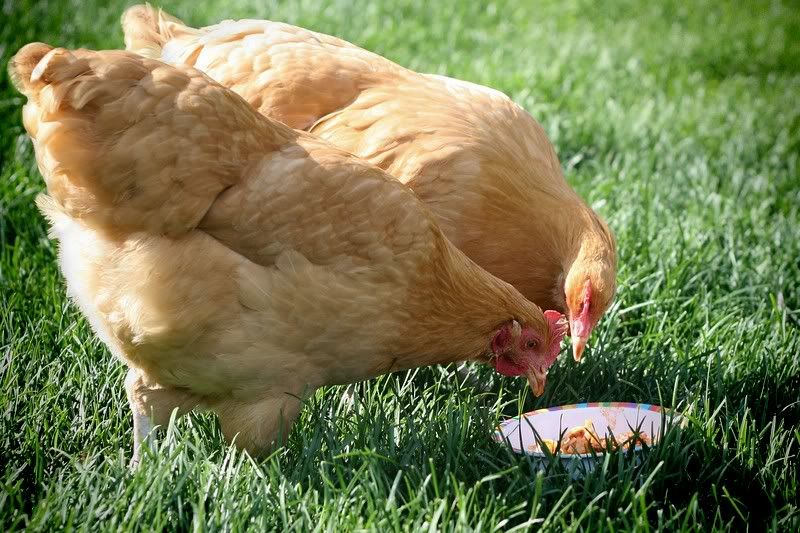 "Wow mama! This is really good! I love you spaghetti mama". . .They never just say "I love you". It's always "I love you yogurt mama". . . or "I love you meal worms mama". . .and of course "I love you chicken scratch mama". You see, the way to a chicken's heart is through it's stomach.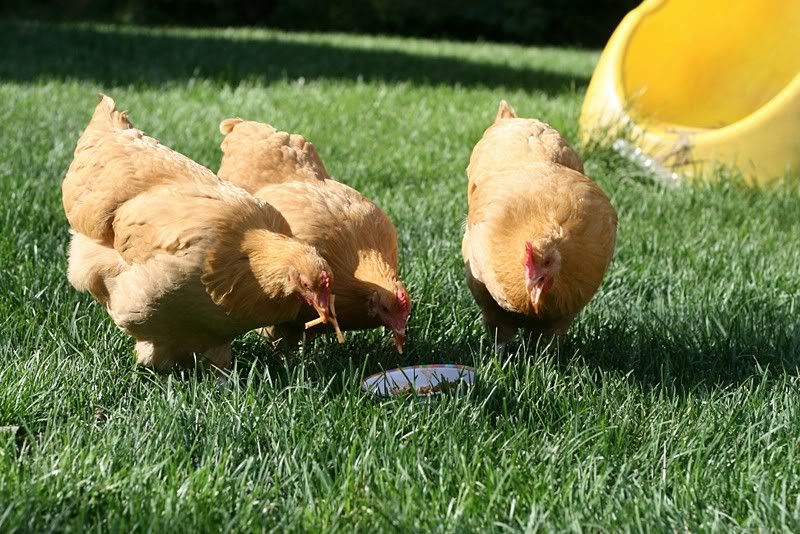 Wait a minute. . .
Bawk. . .bawk. . .what going on??
Excuse me Faline. . .I think that was OURS??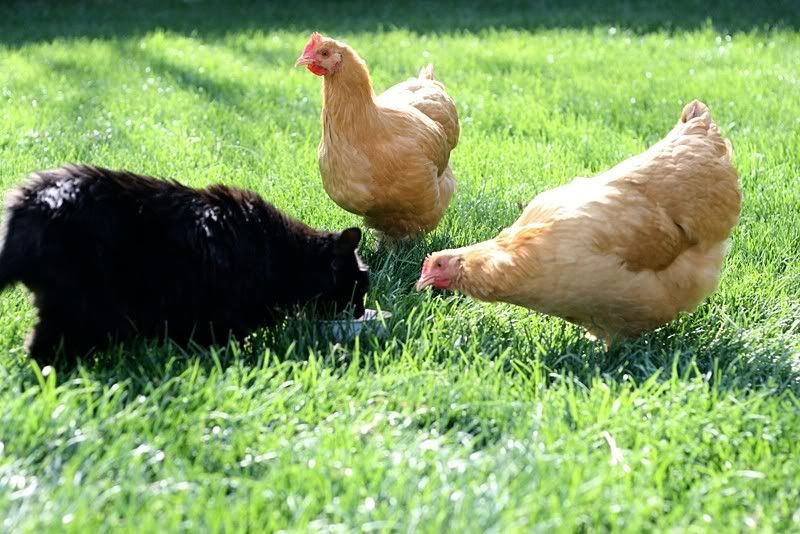 What. . .you too Caspian??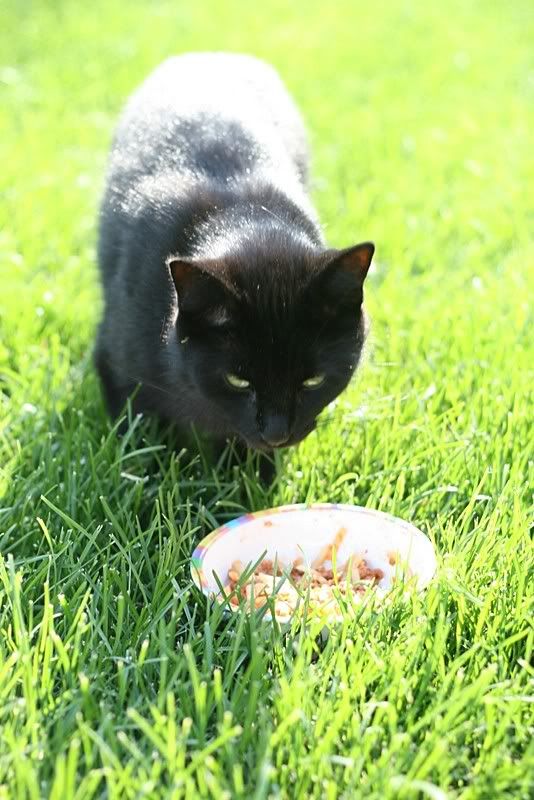 "Oh well. That really was yummy spaghetti. I love you spaghetti mama!"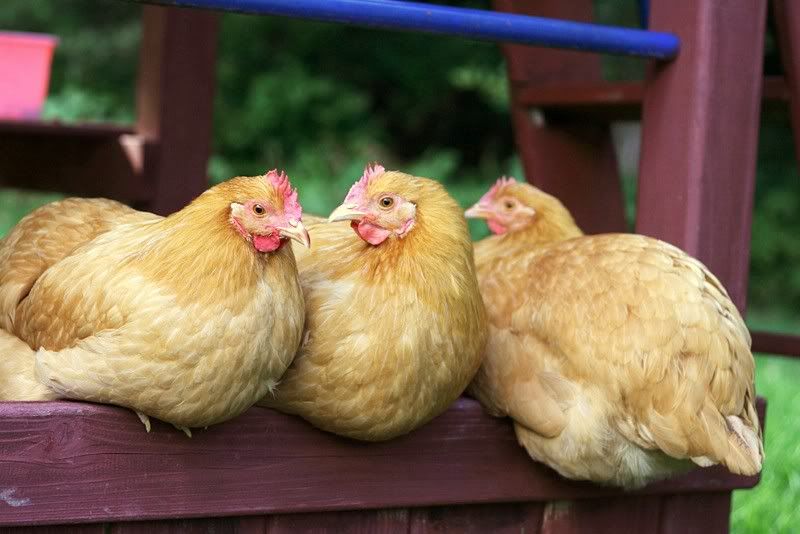 I love you too Henny Pennys. I
really
love you too!
Here's my recipe:
2 lbs. Ground Beef
1 1/2 tsp. basil
1 1/2 tsp. Oregano
1/2 tsp. thyme
2 tbsp. salt
1 tbsp pepper
1 to 2 bay leaves
2 cloves of garlic
12 oz. tomato paste
3-15 oz. cans of tomato sauce
1-16 oz. can of stewed tomatoes
1-15 oz. can of puree
3 tbsp. fresh parsley or 1 tbsp. dried
1 tbsp. sugar
2-15 oz. cans of water
Add mushrooms, and any vegetables to your liking. I personally LOVE mushrooms, but none of my family likes them. Yes, my recipe does not include onion as I am not a fan, but feel free to add them.
Brown the ground beef and drain all fat. Add tomato paste and simmer (while stirring) for approximately 2 minutes. Add the rest of the ingredients (including veggies you like) and simmer for about 20 minutes.

Serve over noodles. My personal favorite are Barilla Linguine. Enjoy!!!