Tara and Madeline both have friends who either are chicken owners, or just plain love chickens. For these "special" friends, Tara and Madeline made these Valentines...
Just look at all of those hearts! Heart shaped crown, waddle, wings and of course the adorable 2 sided heart velum paper for the bodies. The beak is simply a little paper cone. For the crown, I made a slit with an exacto knife so the girls could slip the heart down in and then secure it with a bead of glue along each side on the underside. Simple and cute!! I "gently" secured it like this so things could dry, and added the google eyes last.
And here's a picture of the girles. They have grown a lot in this past year, and continue to keep their sweet innocence! Here's Tara: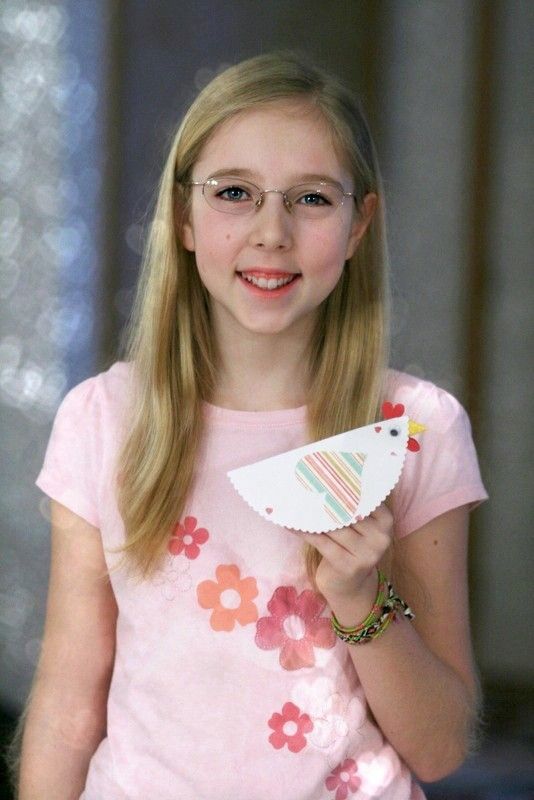 I must admit, I was sad to see the flock go this morning when the girlies took them to school (Madeline's Valentine party is celebrated today). Tara, now that she's in middle school (Ughh!! Did I just say Tara is in middle school? I'm still not used to it.), anyway, she doesn't get to celebrate Valentines Day, but she made the cards for her special friends just the same. Madeline used the typical store bought Valentine's for the rest of her class.