Yup. . .It's a new school year. Tara started 5th grade, and Madeline started 2nd. It pains me how quickly these two are growing, but it is inevitable. For weeks now, Tara has been saying that she's "not looking forward to school starting". But this morning, she was up bright and early and feeling quite excited. I always have mixed feelings whenever they go back to school. I love them so much and miss them when they go, but the school they are in, is like no other that I have ever seen. It's an amazing place. Remember what it was like to wear your new school clothes the first day of school? They were pretty excited.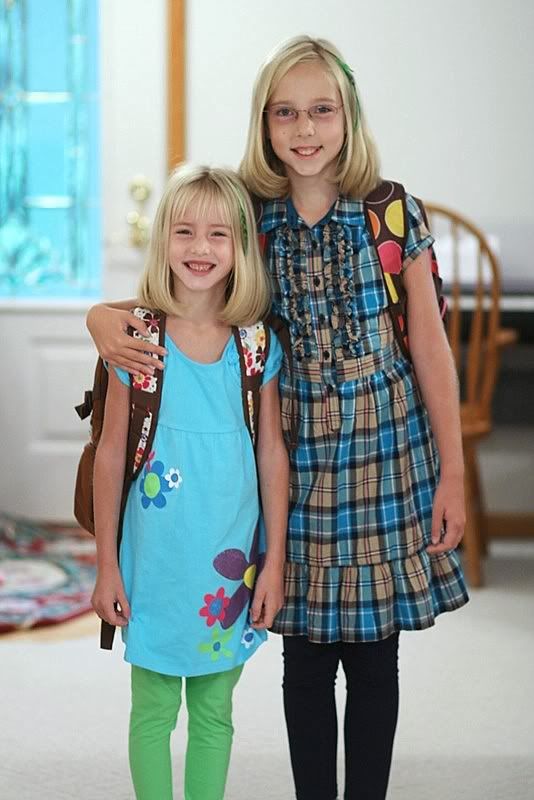 Ron always comes to drop the girls off the first day of school. Tara drove with Daddy and Madeline drove with me. When we got to school, they posed in front of the Dolphin statue/fountain. It's a tradition, and also it is their school mascot.
Tara's showing 5 fingers for 5th grade, and Madeline 2 for 2nd grade.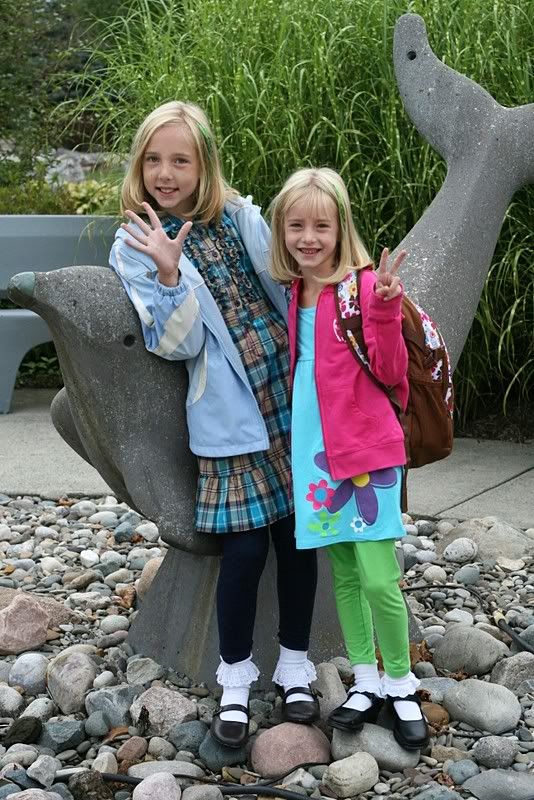 Here they were last year. . .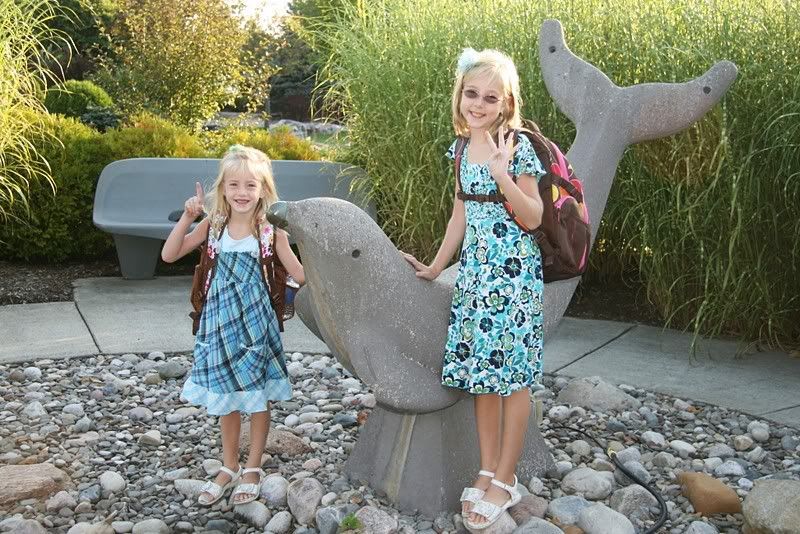 And the year before. Also, Madeline's first day of Kindergarten (holding up a sign language K for kindergarten).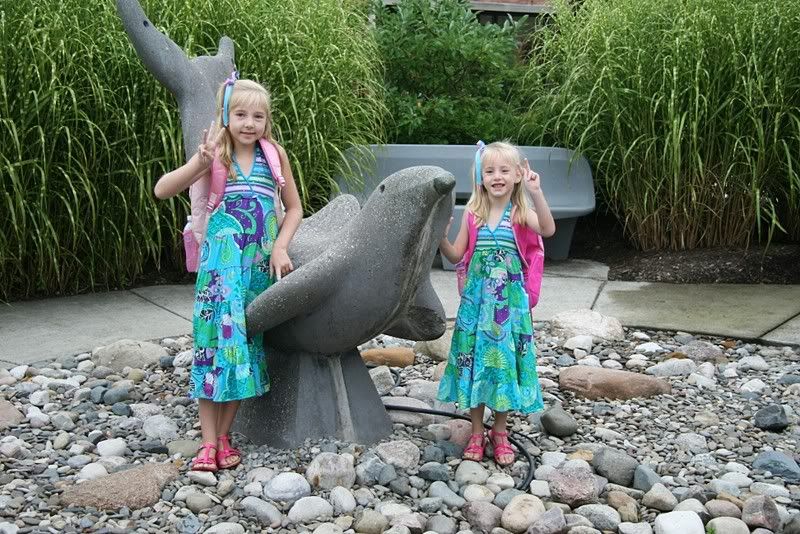 They both got the teachers they were hoping for. . .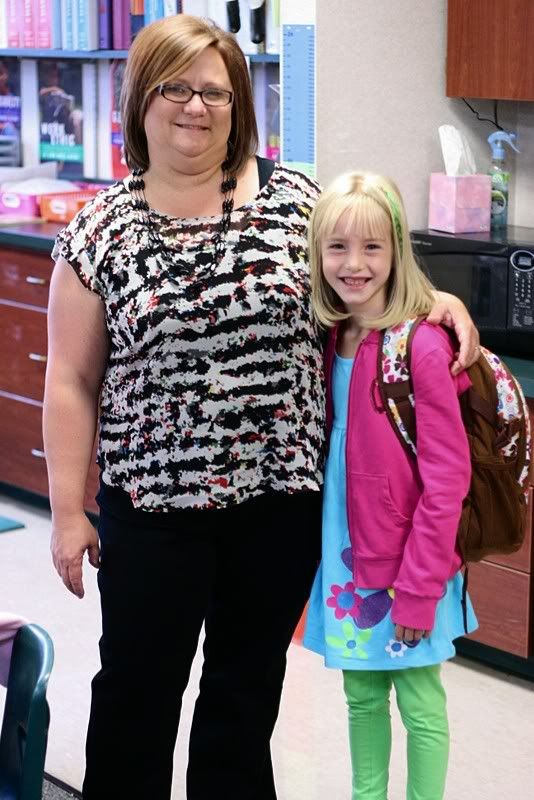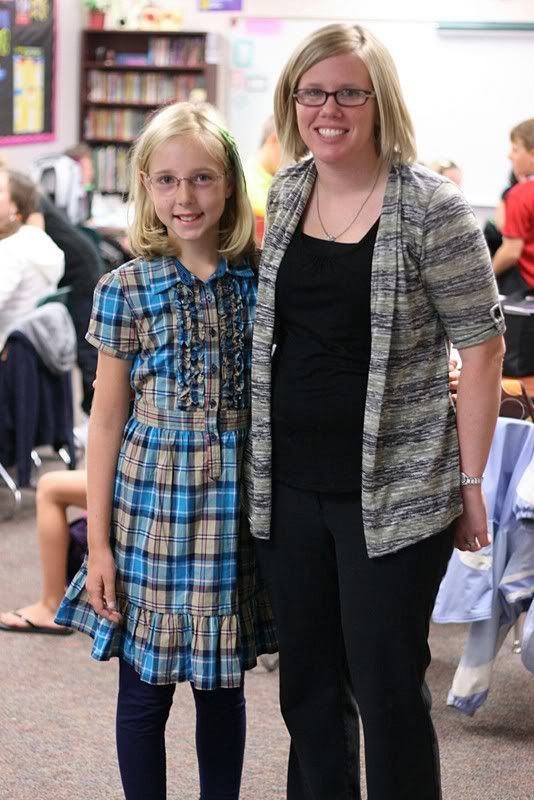 And I think it's going to be a wonderful year.