Today the Henny Penny's were out in the yard free ranging as usual. I check on them often throughout the day to make sure they are all there and I also bring them treats. I went outside today, and there were only 2 hens. Dixie was gone! I was so incredibly panicked. She comes running whenever I call out "Henny Penny's", but today she didn't. Only Jasmine and Daisy came. I walked around the enitre house to see if she was under a bush. Nothing. I looked in the tree line to see if I could see a splay of feathers which would indicate a predator had gotten her. No feathers. My mind was racing as I realized that we lost her to "something" and I would have to tell the girls the horrible news when they got home from school. I kept calling her name and there was still no Dixie. I opened the big door to the inside of the coop, and. . .
. . .there she was. Cooing at me as I stood and stared at her in total relief and on the verge of tears. I ran in to grab the camera because there was something very special about this. Listen here:
After I took the picture and video clip, I left her alone and put her sisters in the run. A little while later, I came back outside to see if she did indeed lay her very first egg. And. . .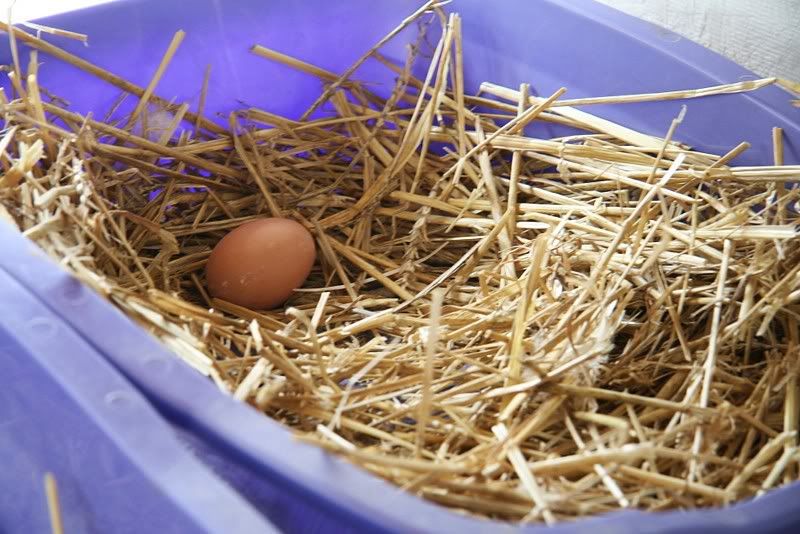 Isn't it just beautiful??!!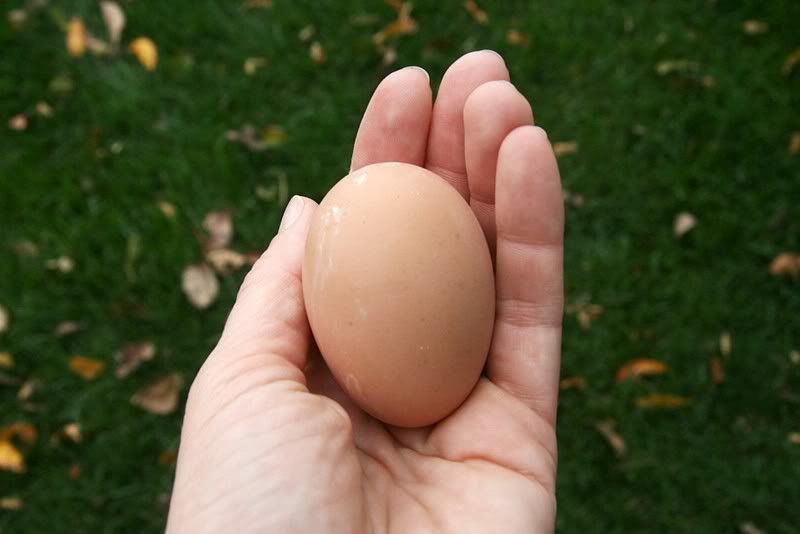 Our precious Henny Penny's turned 28 weeks old today, and this is our very first egg. We couldn't be more overjoyed!
When I picked up the girlies from school, I told them what had happened, but I didn't tell them that she laid the egg. I told them that I didn't have time to go back and check and that they could do it when they got home. They were VERY excited to investigate.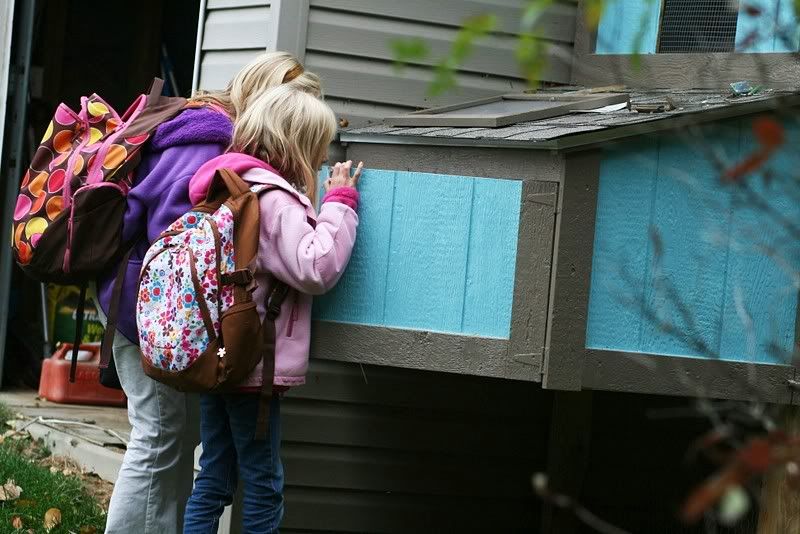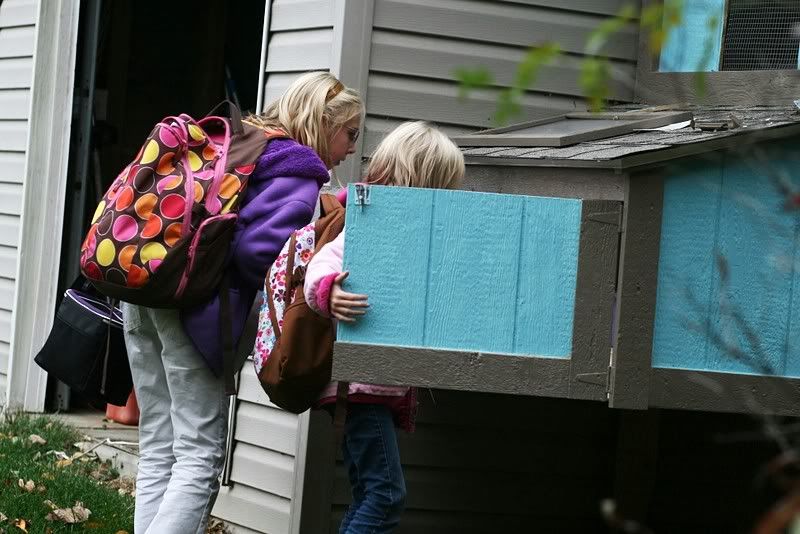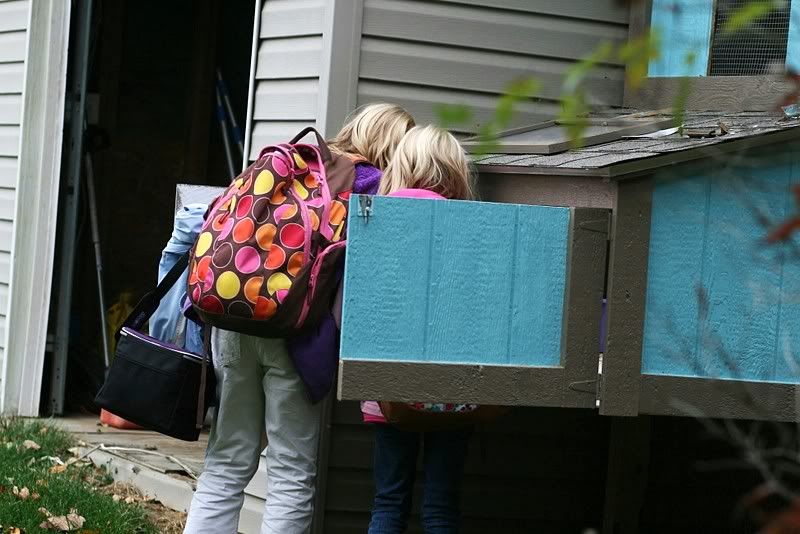 What a wonderful first for us. We are all so happy!!
Stay tuned, because my next blog post is going to be about Disney!