. . . .began on April 6, 2011. We ordered 4 Buff Orpington hens from a local feed store and they had arrived! Tara and Madeline had that week off of school, so on that Wednesday morning when we got the call that the chickens had arrived, we immediately set off to pick up our new, fragile, special babies.
Meet our day old babies. . . .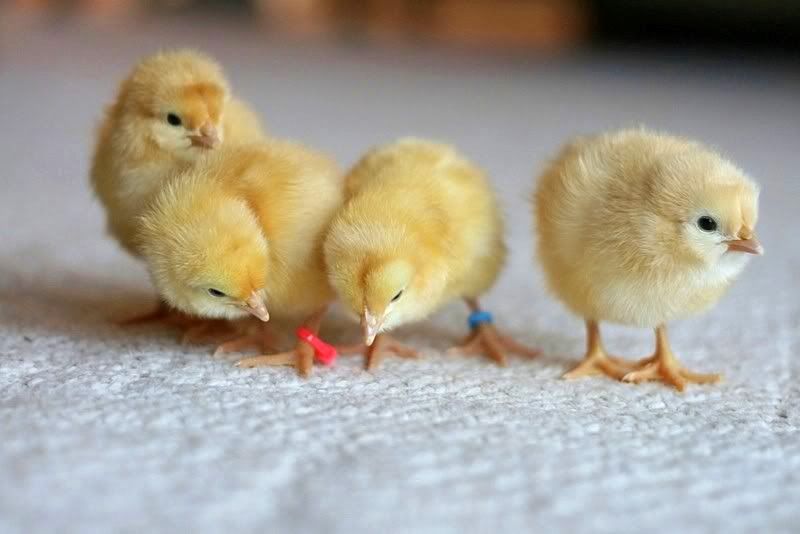 Have you ever seen such cuteness in your entire life? We hadn't either. On that very first day, Tara and Madeline held, kissed, snuggled and completely adored their new little brood. All the while, we kept placing them in their brooder under the heat lamp to keep them warm (95 degrees to be exact). But when they weren't in the brooder, they were with the girls.
Tara picked these precious babies out of a batch of 150 Buff Orpington chicks.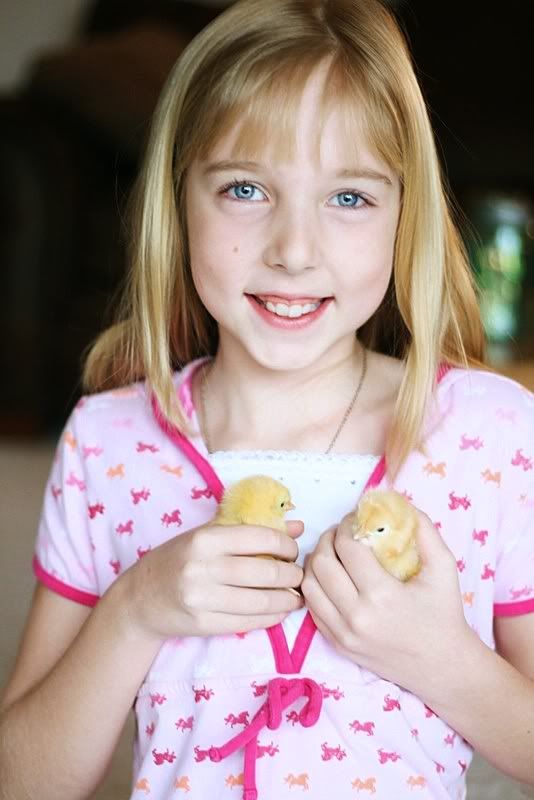 She named them Dixie and Lily.
Madeline picked out these precious girls....
...and named them Jasmine and Daisy.
Tara and Madeline were in chickie heaven, as was I!....
Our day old baby chicks were just so adorable! They were fuzzy, soft, warm and soooooo sweet!
At 2 days old, we realized that these hen's were quite photogenic!
Within their first week in our home in the country, the girls had many memorable moments with their chickie babies. Here, they set up a tea party for Daisy: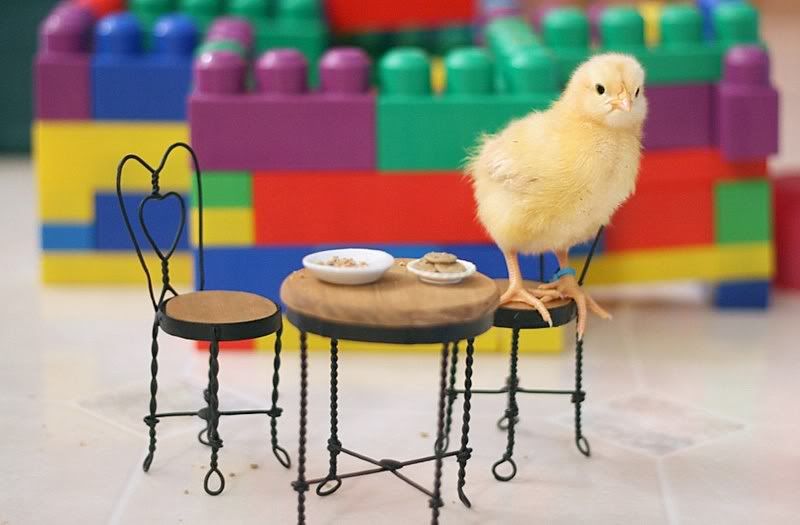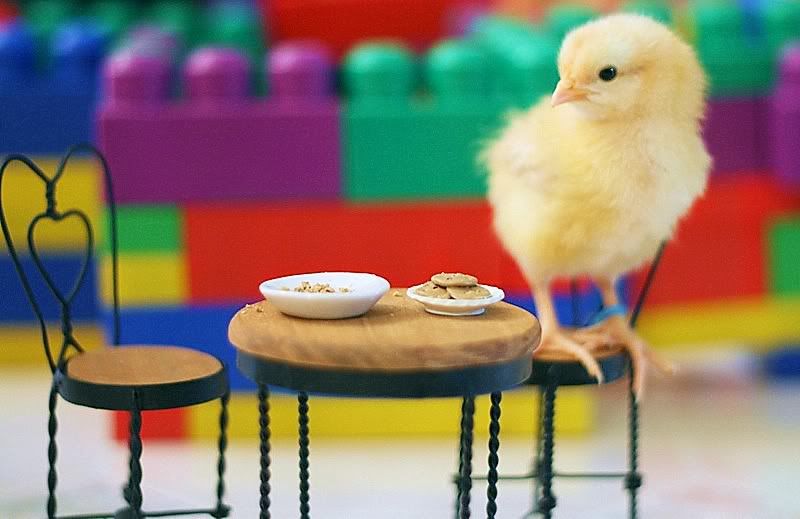 Tara made a castle for them, and while she was having a sleepover at her friends house, Madeline had the chicks all to herself...
Such precious and sweet baby Buff Orpingtons! We love the sound of their "Peep, peep, peep!
I have a lot to catch up with about our chicken adventure. We got the chickens because we wanted a sustainable food source where our chickens are able to live as chickens are intended. Grazing on our wonderful green grass, the variety of vegetation on our property, and eating lots of bugs! It's a wonderful experience for children to learn where food comes from, and to offer a humane life to an animal that will feed us breakfast one day!
This is the beginning of a very special adventure.