And isn't this just the CUTEST thing you've ever seen??
But wait! It gets better. . .
Check out her candy bucket!!!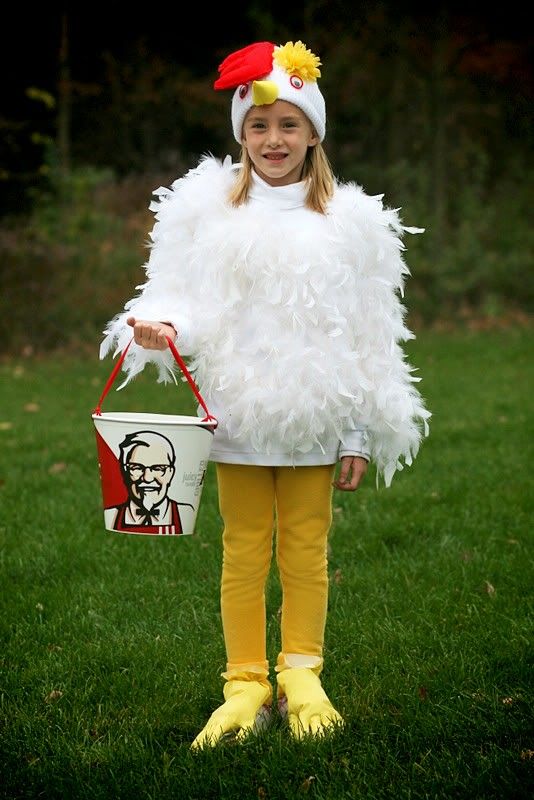 I have to tell you, this costume got Soooooooooo many compliments!! I wish I were so creative to have made this. The hat and feather boa shirt was from my girlfriend Carolyn. She made this for her son several years ago. The pants were fleece and warm, and made for Madeline by my niece Shannon. Really, the only thing I can take credit for are the rubber glove feet, the flower on the chicken head (she wanted everyone to be sure she was a "hen"), and the KFC bucket. But I do so love this costume. It is my favorite all time. We even had several people stop to take a picture of her!! It was great. Thanks Shannon and Carolyn!
Madeline really got in tune with her inner chicken as she bawk-bawked often to the people who gave her treats, to which she got many smiles and laughs. Isn't that just like a chicken??!