I want to thank everyone who left us such nice comments when we were helping and then losing our sweet chicken, Dixie. It meant so much to us. We really do miss her. Daisy has taken Dixie's place at the top of the pecking order, and so far, she runs a VERY tight ship! I think she's a bit "power hungry" at the moment. She gets the girls to bed earlier at night than Dixie ever did, and she has been asserting herself even more than usual over the cats. I'm sure she'll settle down to be a more relaxed leader with a little time.
When I wrote the post about losing her, I had someone leave me this comment:
"Hello! I'm an art student and I just stumbled on your wonderful blog while searching for the source of a reference photo I recently drew of your daughter playing saxophone for some hens. I saw it on a forum somewhere, and it was such a great picture, I had to draw it. I thought you might want to see the drawing, I posted it on my portfolio, www.flamingoboots.com. It's the first post.
Wonderful blog, I'll definitely keep following it :)
Sincerely,
Marianne M"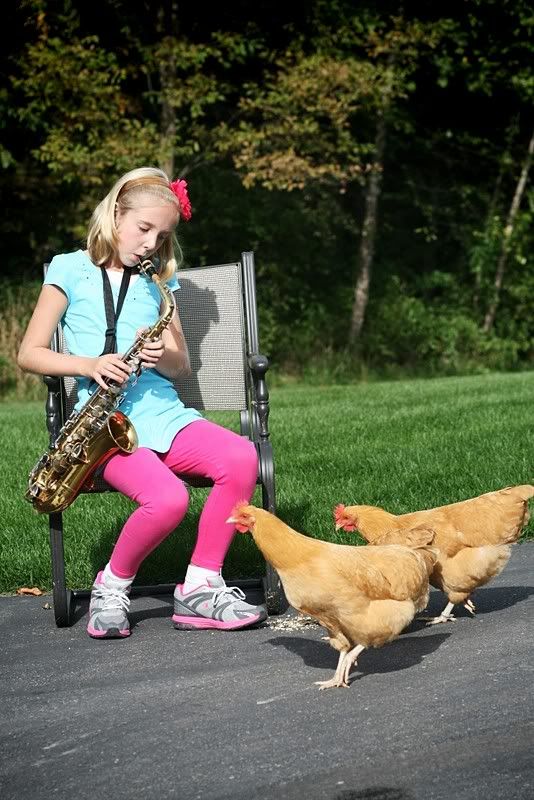 And this is the picture that Marianne drew of Tara and DIXIE!!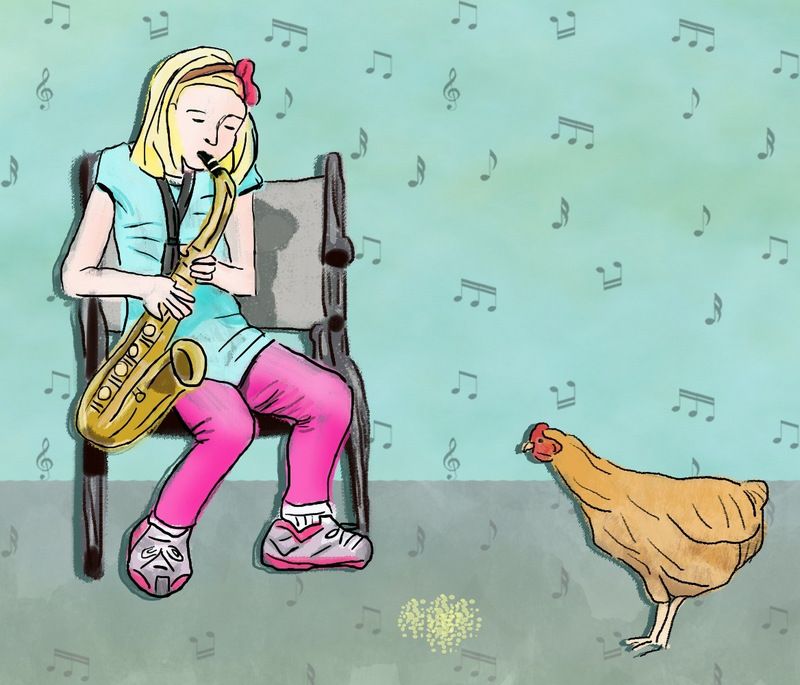 Tara was delighted to be the subject of her work. We think she did a phenomenal job! Thank you Marianne!! We are happy to have join our adventures in the big woods!