It starts with her.
My Amazing firstborn child. She LOVES her chickens. . .and her cats. . .
She loves any living animal. She is a very kind soul. Daddy was hoping at least one of his girls would show some interest in hunting. No such luck. They love animals way too much.
She knows and loves her Lord and Savior Jesus Christ. She is an amazing daughter and the BEST big sister ever.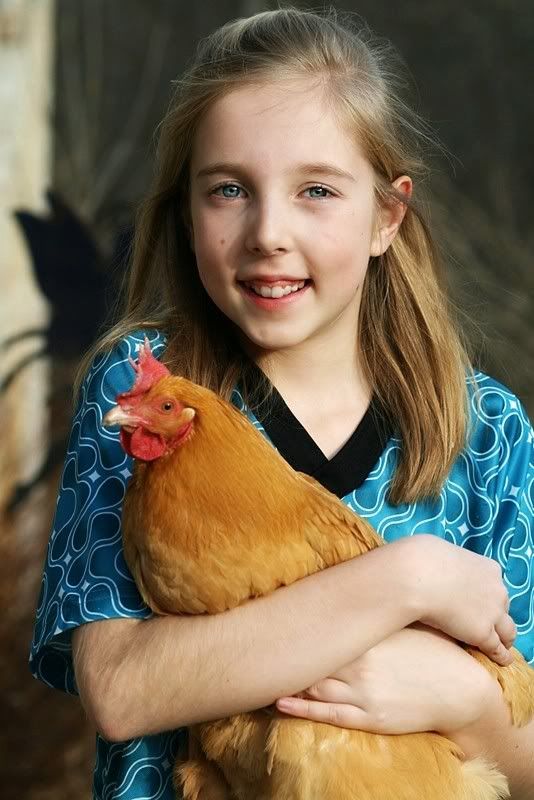 This child is so smart!! This year, she was lucky enough to participate in a special program in her school called Math Olympiad. Only the top math kids can qualify to participate. They meet once a week and work to solve extremely difficult math problems. Once a month, they had a contest and the results were used to compete with other schools nationwide. The teacher who runs the Math Olympiad program stopped me last week at the science fair. She wanted to tell me how much she has enjoyed getting to know Tara and having her in the program. She then went on to tell me that she didn't want the rest of the kids to feel bad but she wanted me to know that Tara was the highest scorer in her group this year. I was so proud of her. Then she went on to tell me that she went back through 15 years of records, and in the 15 years that her school has been participating in the program, only 3 other children scored as high as her!!!! It was all I could do not to cry. I am soooooooooo proud of this amazing child. She has blessed my life in so many incredible ways.